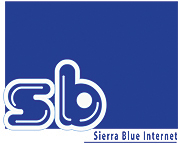 Some of the guys we have worked with have gone on
to become stars. Others just work with us a few times.
Whatever you're goal is, we will work with you to
realize it.
Our primary focus is on men aged 18-38 with
great faces, bodies and endowments.
We respect our models' boundaries and limits.
We will never ask you to do something that
would confliict with your comfort level or privacy needs.
If we don't have a production that suits your needs,
we may offer to refer you to one of our production partners.
Currently we are looking for models with the following qualities:

18-38 years old
In good shape - not necessarily buff, but either thin, toned or muscular build.
Body hair - natural or shaved is ok. If you have hair, try not to shave for 30 days.
Tattoos? If you got 'em, hot, if not, no problem. Either way we can work.
Piercings? same as tattoos, we can work with you if you're hot.
Things that don't matter:

Sexuality - straight, gay, bi - we can use you.
Race - we need guys of all ethnic backgrounds.
Size - really guys, it just doesn't matter.
Cut or Uncut - again, not important.
Base pay depends on a variety of factors. But can range anywhere from $100 per scene for solo work, to a full daily rate of $3000 or more. We also pay for referrals. If you send someone to us that we end up hiring for at least one shoot, we pay you $100. So keep your eyes open for good looking dudes.

We mostly shoot in San Diego and Southern California but travel often. We may also offer to fly you to San Diego or another location where we are shooting.

If you have any questions, feel free to email us at AGENTS[at]sdtalent[dot]com